Offers you free trade
Ningbo Meishan Bonded Port Zone is one of the select and special bonded port zones in China. The Ningbo Meishan Bonded Port Zone is located at Meishan Island in Beilun District of Ningbo.
A bonded port zone is a special zone that is highly open, is endowed with the most preferential policies and has the most complete functions in China. It is the pioneering zone for the country to implement the strategy of free trade zones.
Foreign goods free from tariff
Major policies of the bonded port zone: Foreign goods entering the port zone are free from tariff. Goods leaving the port zone for sale on the domestic market will be subjected to Customs declaration procedures as imports of goods according to relevant regulations, and will be taxed according to the factual conditions of the goods; domestic goods entering the port zone will be deemed as exports, and are entitled to tax rebates; and goods transferred among enterprises in the port zone are not subjected to value-added tax and consumption tax.
Main functions of the bonded port zone: business operations as international transshipment, distribution, procurement, export trade and export processing, and the expansion of relevant functions.
enjoys the most preferential policies
Bonded Port Zones enjoy the most preferential policy and most complete function.
Countries use such areas to attract investment — land and buildings are abundant, permitting risks are eliminated, all infrastructure is in place, there is a consistent and advantageous taxing environment, there is clustering of industries, labor risks are eliminated and time to market is reduced. So it's a lot more than import/export. "You can come up with some real savings by locating in a zone in another country. "
Superior to other Trade Zones
Preferential policies have been granted by the State Council to Meishan Bonded Harbor Area.
Imported goods are not taxed in the Bonded Harbor Area;
Goods made in China enjoy the same policy of tax-refund as goods exported in the Bonded Harbor Area;
Goods need to declare and be taxed according to relevant regulations if the goods move out of the Area and sell in domestic market;
Trade among enterprises inside the Area exempt from VAT and consumption tax.
With all those preferential policies, the Bonded Harbor Area enjoys more obvious advantages than free trade zone, export-processing zone and bonded logistic park.
Bonded Zone: The advantage of free trade ports is that ships can dock, offload their cargo and processing can be done right at the port, then reloaded on other ships without customs duties paid and VATS (Value added Tax Tabulated).
Domestic companies that sell into a free trade port can apply for a VAT rebate, while those that sell into a free trade zone are not eligible.
special customs-supervised areas
Bonded ports are special customs-supervised areas with border checkpoint functions established with the approval of the State Council between port areas and designated areas connected with the port. They combine the functions of port cargo handling, logistics and processing. The Ningbo Meishan Bonded Port serves as an international cargo transit, distribution, purchasing, re-export, export processing and other purposes. The zone covers a wharf area, a logistics, warehousing and processing area, and a supporting services area.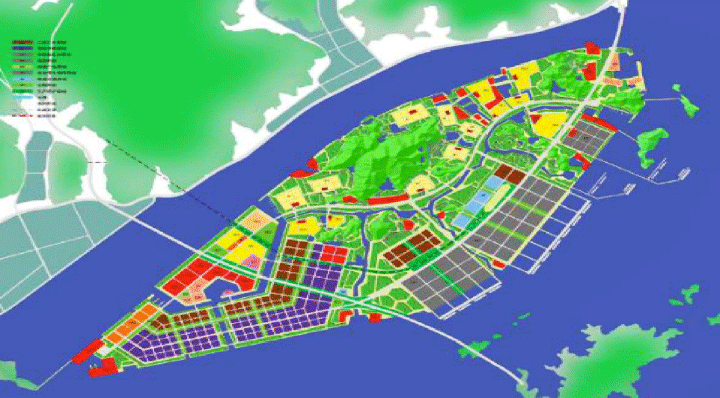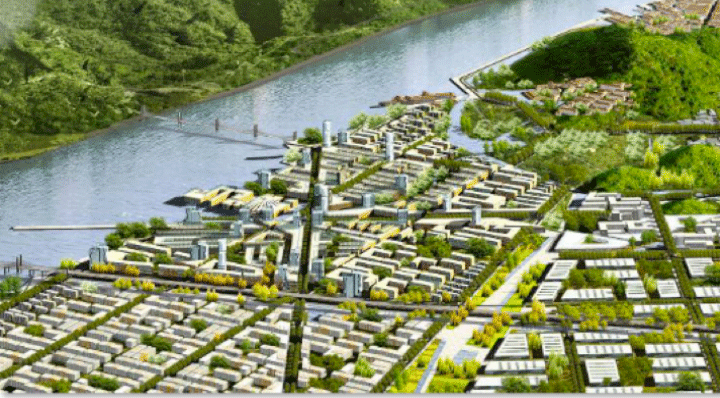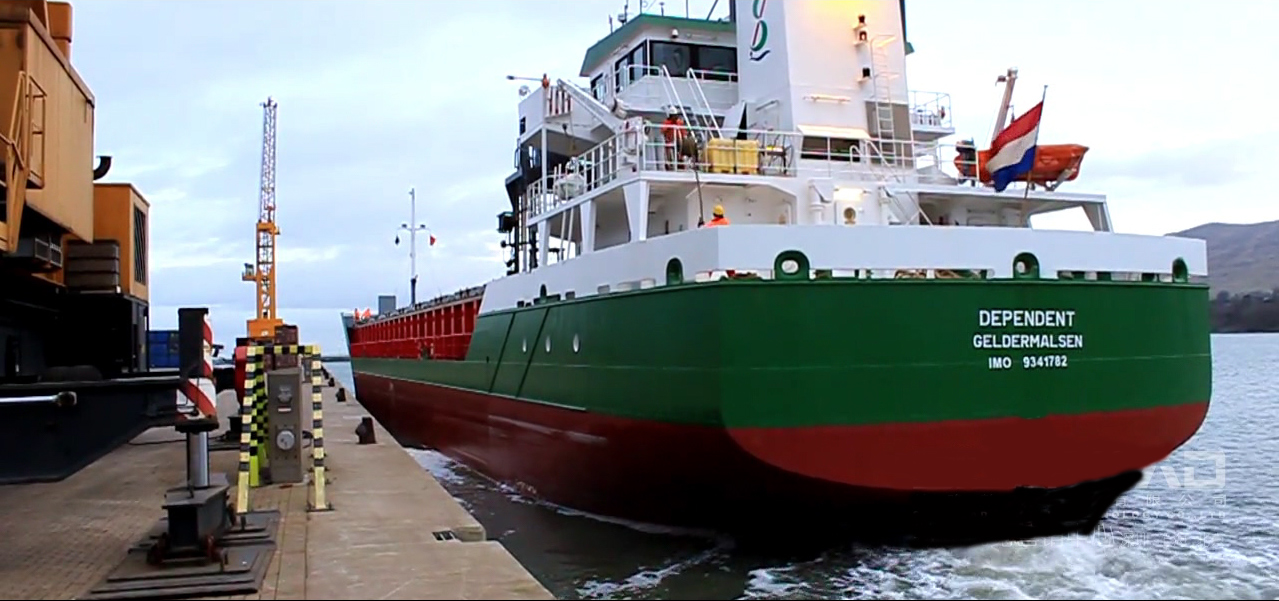 Meishan Bonded Harbor Area is a highlight of Development Strategy for the Yangtze River Delta implemented by the State, and offers a higher platform for further opening-up of Ningbo. In accordance with its functional planning, Meishan Bonded Harbor Area focuses on international transshipping, resourcing, distribution, entrepot trade and bonded processing. It aims to be a primary functional area for the plan of building Ningbo into an international portal city in Asia-Pacific Region.
vanguard for further opening-up
Moreover, as a pilot of free trade zone in China, Meishan Bonded Harbor Area has been a vanguard for further opening-up and development of Zhejiang Province, and plays an important role in building an international resource distribution center and Shanghai International Shipping Center in the Yangtze River Delta.
Meishan Island located in Ningbo's Beilun district was chosen as the site of the bonded port because of its favourable geographical location. With ample coastline and deep water, it can berth super tankers and container ships. These factors make it an ideal site for a bonded port.

Cost cut 5% to 30%
A bonded port expedites the entry of foreign goods into the China market but could facilitate the export of goods to other countries at lower costs. Goods are deemed to be exported once they enter the bonded port and are eligible for export tax rebates. Moreover, companies do not have to pay value-added tax and consumption tax for transactions within the bonded port. These two preferential policies alone can help cut cost by 5%-30%. In addition to tax concessions, it also saves time as it is much easier to move goods in and out of the bonded port and customs clearance for each consignment only takes a few seconds.
more attractive to the international transit
Compared with bonded logistics parks, bonded ports cover a wider range of tariff-free processing activities, which make them more attractive to the international transit of goods. As processing trade will remain an important form of participation in international division of labour for a long time to come, many ports in China hope to become bonded ports.